About Us
Welcome to Aquatic Designs, Inc., also known as ADI Pool and Spa. We are a family owned and operated swimming pool contractor that was established in 1989 as an extension of a contracting business that had proven successful since the late 70's. ADI grew on the same level of commitment and dedication we had always provided our clients. Through those years of service, we have aspired to provide each client with high quality residential swimming pools, commercial swimming pools, pool renovations and superior customer service. We continue to do so! We strive to be competitively priced yet exceed in value!
ADI has very little turn-over with our staff which gives us a depth of experience, a wealth of knowledge, and the benefits gained by long term teamwork. More than 90% of our work is done with our own staff which removes the need to juggle schedules between vendors providing work.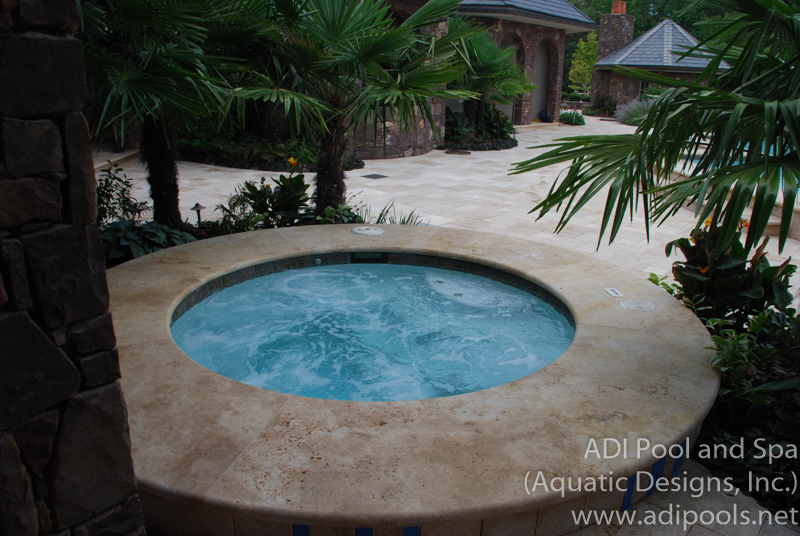 We are accomplished in what we do and we have the ability to customize the product you are seeking so that it meets your very specific needs and wishes. We construct in ground pools that not only conform to your lifestyle, but also fit your budget. We can offer as little or as much as your situation requires.
We are members of the American Pool and Spa Professionals, National Recreation and Parks Association, International Association of Amusement Parks and Attractions, World Waterpark Association and more. During our pool construction, all of these resources are available to us if needed. We also have an A+ rating with the Better Business Bureau.
It is important to also mention that our business is not simply a matter of a quality product. We also wish to promote healthy relationships. We hope to build your specific project with a strong emphasis on excellent workmanship and staff interaction. We wish to give our clients the attention required to complete their swimming pool design or pool repair to complete satisfaction. However, our long term goal is to support people and bring pleasure by creating an environment to strengthen individual relationships within your neighborhoods and families!
Please enjoy taking the time to get a look at who we are. We hope that you will find the information within these pages that you need to help make your buying decision whether you are an individual seeking to develop your own private backyard paradise or you are a national organization planning an oasis of fun for a specific community of families. We welcome your questions and calls. Find out why ADI Pool and Spa is the first choice for swimming pools in Greensboro, Raleigh, Charlotte and the entire Southeast.
What We Do
ADI Pool and Spa is a long standing and experienced swimming pool contractor. We offer swimming pool design and construction for both commercial and residential in-ground pools and water features. It is an exciting process because the features and options are nearly limitless. However, we are so much more than pool builders! We construct the swimming pools and the environment that is "you"! ADI can simply build a pool or complete an entire turn-key package that takes away your construction worries and lets you focus on other things that are important to you. Take a look below to see what we can offer you... the choices are yours!
CONTACT ADI POOL & SPA TODAY FOR MORE INFORMATION